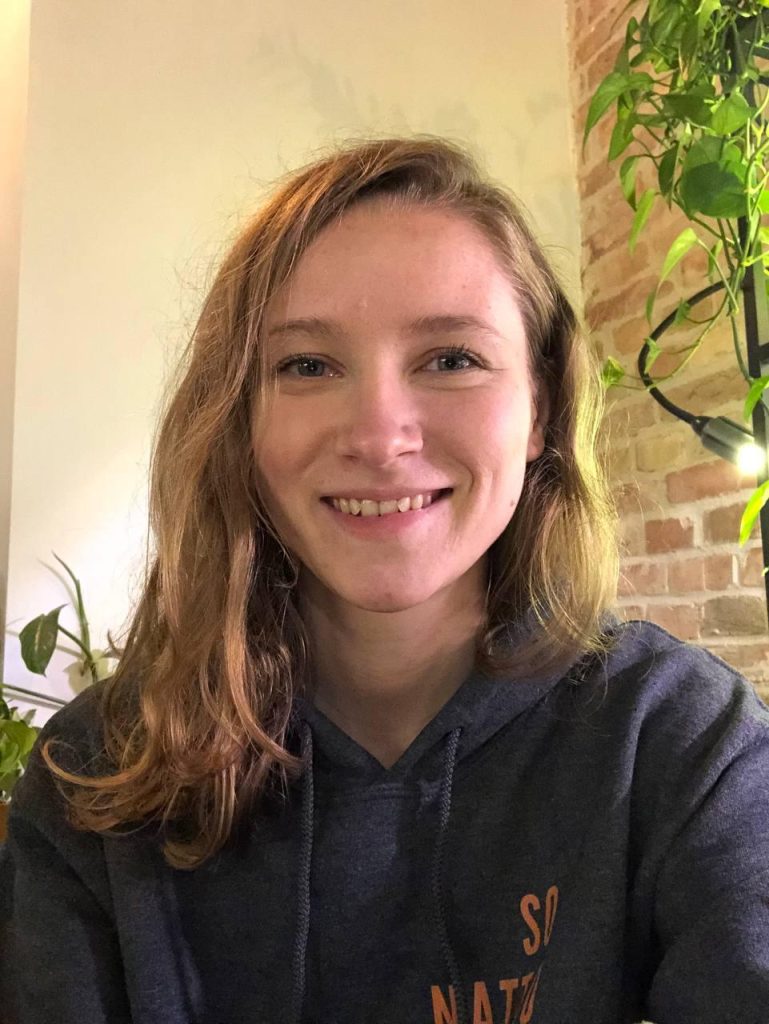 Hi! I'm Alina.
I support people on their journey to effortless sleep.
As someone who's gone through insomnia's vicious cycle, I know one thing: insomnia sucks. It seems to take over our lives and make sleep our number one priority. We think about sleep, worry about it, try our best to solve this issue only to find ourselves even more stuck with our thoughts and fears… still sleepless.
When I speak of insomnia I speak about sleep anxiety, fear of sleeplessness and fear of wakefulness. I see insomnia as a way we think, feel and act around sleep. In other words, our relationship with sleep and wakefulness creates a self-perpetuating pattern of insomnia. And when we unlearn that pattern, we feel more at peace…and that's when we see sleep coming.
It's not a quick-fix, it's a bumpy journey, but it's totally worth it.
How I can support you
I publish a lot of free content where I share my best insights, learnings and personal experience with insomnia.
You can check out my blog, Newsletter, YouTube channel, and Instagram page – to become familiar with the things I talk about. Many people benefit from these resources alone.
For those who need extra support, encouragement, or simply someone to talk to – I occasionally do coaching sessions.
Recent articles on insomnia
Have you tried to do all this hard work of teaching the brain to feel safe at night, be non-judging to yourself, do a bunch of pleasant stuff during the
"Alina's knowledge and understanding of insomnia is phenomenal. Her coaching has allowed me to completely transform the way I view and approach insomnia, I am beginning to see that there isn't anything behind insomnia and that nothing has 'broken' in me. As someone who has had insomnia for many years and has researched and followed so much different advice I can honestly say Alina's approach and coaching is the best! If you decide to get some coaching from Alina, know that you are in the best hands :)"
"I cannot recommend Alina enough. She has an amazing understanding of sleep issues and all the anxiety that comes with insomnia. She shows such compassion and has really helped me to understand the emotions that surround insomnia. This has been a very difficult time for me and Alina has certainly helped me understand it and cope with it."
"Coach Alina is awesome!! My sessions with her have been nothing short of amazing. She is very passionate about helping us to not only get our sleep back but also leading us to truly understand the up and down journey that insomnia tends to take you on. Coach Alina is so full of wisdom and talking with her always makes me feel heard and understood which gives me the confidence to know that everything will be okay. No matter what part of the journey you're on, she can help you navigate through it and will make so many things clearer. She really helps guide you through what may feel like a tornado of emotions and thoughts around insomnia and brings so much clarity and understanding. I love her ability to help me challenge my own thoughts about any unhelpful expectations around sleep or the journey that I may have placed on myself. This has helped me to lift any and all pressure off of myself. All in all, if you are looking for an awesome sleep coach, look no further!"
If you need extra support on your journey to better sleep, consider an online 1-1 coaching session with me. Reach me out via email or on my Instagram page for further info.
This can be useful if:
✅ You got stuck in the loop of poor sleep. The more you try to sleep, the less sleep you get. It's difficult to fall asleep, stay asleep, or both – even if circumstance allows.
✅ You feel anxious around sleep: being afraid that you won't sleep tonight or will wake up too early; worrying how insomnia might affect your health and life; changing your lifestyle because of insomnia.  
✅ You tried every remedy under the sun and nothing worked consistently. 
✅ You already understand that anxiety and hyperarousal drive insomnia and you look for ways how to approach this.
✅ If you've started sleeping better, but hit a rough patch and seem to get stuck.
You won't find here:
 ❌ Quick-fix solutions, hacks, or tricks to make sleep happen. No herbal recipes, special routines, affirmations, exercises, etc – insomnia is mainly the problem of hyperarousal and fear. Without working with our thoughts, emotions, and feelings we can't resolve the issue.
❌ Recommendations of sleep products like sleeping masks, supplements, apps, etc. I don't partner with any companies that offer quick-fix solutions. 
❌ Tips to optimize sleep if you don't have any sleep troubles in the first place. This website won't be useful for those who are interested in "bio-hacking" their sleep.
Disclaimer: Not medical advice. Everything on this website represents personal opinion and experience and is provided for informational purposes only. The author is not a medical doctor, psychotherapist or any other licensed professional. Any information on this channel does not constitute and/or substitute medical, psychotherapy, counselling or any other professional advice and treatment. It is not intended to treat, cure, diagnose any medical or psychological condition or disorder. Always seek professional licensed help if you have any health concerns.