If you want to get in touch
👉 Don't hesitate to reach out with any questions or comments. If you've been enjoying my content and want to say thanks, I'd love to receive such kind feedback. ❤️
👉 If my content resonated with you and you are interested in an individual call, feel free to get in touch. (More information below)
👉 While I try to respond to every inquiry, please note that emails concerning individual calls are prioritized.
Get in touch: alina@sleepcoach.sk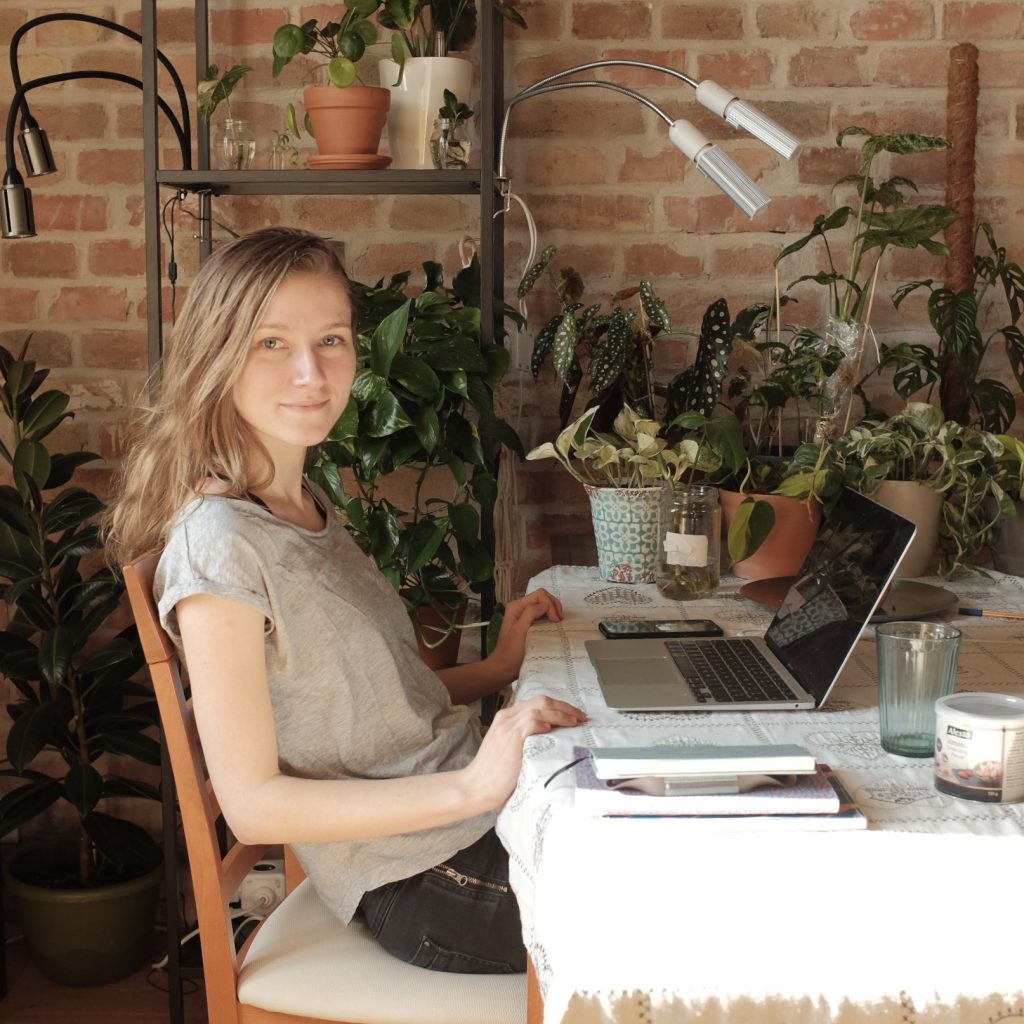 On-request personal conversations on the topic of sleep and sleep anxiety take place online via Google Meet (other platforms are possible too, if needed).
The standard call duration is 50 minutes, but in case you feel that you will need more time, I offer a 90-minute option too.
What happens on the call
👉 We take a closer look at the challenges, questions, and limiting beliefs you might be currently facing and work together to find ways to overcome them. The call usually combines educational information, thought-provoking questions, and sharing personal experiences. 
👉 It is a free-form discussion where you decide what topics you want to explore and which direction you want to go. There is no hierarchy or rigid structure. The overall atmosphere is one of friendliness, trust, and sincerity.
👉 My intention is to encourage independence on this path and build trust in yourself. Each journey is different and takes time, and deep inside every one of us knows what works best for them. I am here to help you discover your unique path so that you become your own facilitator – until the point you don't need me at all.
See the FAQ section below for more details.
This can be helpful for those who:
✅ Struggle to sleep and are anxious about it. They feel worried that they won't sleep tonight or will wake up too early; worry about how insomnia might affect their life; change their lifestyle because of insomnia.
✅ Have tried every remedy under the sun, and nothing worked consistently. They are tired of constantly looking for quick fixes and long for fundamental transformations.
✅ Are new to the issue of insomnia and sleep anxiety and don't know where to start. 
✅ Already understand that anxiety and hyperarousal drive their insomnia and have even experienced some improvements, but hit a rough patch, feeling like they are back at square one.
✅ Need encouragement and someone to talk to.
✅ Ready to take responsibility for their life and well-being but just need some pointers.
This might not be for those who
❌ Look for quick-fix solutions, hacks, or tricks to make sleep happen. I don't provide any herbal recipes, special routines, affirmations, sleep hygiene tips, etc. If your insomnia is driven by sleep-related anxiety, like mine was, such behaviors might only reinforce it and prolong the journey.
❌ Don't really struggle with sleep and sleep anxiety but are looking for ways to "optimize" or "bio-hack" sleep performance. You will find much better resources on that elsewhere.
❌ Want someone else to fix insomnia for them. Recovery requires dedication, patience, and taking responsibility for your journey and well-being. The most remarkable transformations I've seen were done by people who approached this with a strong sense of agency. Ultimately, you are in the driver's seat, but this doesn't mean that you have to do it alone.
❌ Need professional medical or mental health help. While our conversations can be a great support on your path, they don't replace professional help. In case of any health concerns, make sure to speak with your doctor first.
Pricing
Standard 50-minute call – 115€
Prolonged 90-minute call – 185€
To book a call, please email me at alina@sleepcoach.sk
Let me know the duration of the call you prefer and approximate topics you would like to talk about, so that I know whether this is within my scope.
I will send you the link to my calendar where you can book a time slot and make a payment.
After booking, you will receive an automatic email with the confirmation and the link to the Google Meet call.
At the time of the call, join the call using the provided link.
In case of any questions around booking, feel free to email me. 🙂
Frequently asked questions